A study of 4,170 employees has revealed that the amount of professionals experiencing moderate to high-stress levels has increased by 13% since 2021, with 76% of the population now impacted.
Data released by global workplace wellbeing provider Champion Health gives an insight into the health and well-being of the working population between January 2022 and October 2022.
Perceived high workload is the leading cause of stress inside work (cited by 73%), followed by lack of control (31%), lack of support (29%) and senior staff members (27%). Financial worries are now the leading cause for stress outside of work, cited by 37% – a massive 23% increase on last year's report.
Poor mental health negatively affects the performance of 1 in 5 employees and worryingly, workers experiencing suicidal thoughts has also increased from 8% to 9%.
The data also reveals that well-being issues are impacting productivity with 81% of respondents reporting they feel tired and over 60% of employees reporting that this affects their performance in work, with 71% rating their sleep as 'average' or 'worse.'
62% of employees are experiencing at least one symptom of eye strain, whilst almost a third (31%) are experiencing headaches and 10% are experiencing migraines.
The data, which has been published in Champion Health's annual report also revealed that:
60% of employees feel anxious with 56% experiencing low mood
Females are 22% more likely to feel anxious (65% female compared to 53% male)
Younger workers are most likely to experience anxiety and depression (67% of 16–24-year-olds experience symptoms of anxiety with 61% reporting symptoms of depression and 66% of 25–34-year-olds report symptoms of anxiety, with 60% experiencing symptoms of depression)
The survey showed that people feel most energised to work at 10.21am and are least energised at 3.31pm.
In addition, team culture and feeling supported at work positively correlates with mental well-being and productivity. Those who report 'feeling part of a team' experience greater positive mental well-being and feel more productive.
Whilst the findings point to a decline in our workers' health, it's not all doom and gloom as 98% of employees feel motivated to improve their well-being. 42% cite they'd like to boost their energy levels, closely followed by 41% reporting they'd like to lose weight. When asked what the barriers are to making health changes, 47% report willpower as the biggest barrier followed by 43% stating they face a lack of time.
Harry Bliss, CEO and co-founder of Champion Health, says that while the findings are worrying there is a positive in the number of employees reporting they feel motivated to improve their well-being and that business leaders have an opportunity to improve workplace culture and support employees to thrive.
Bliss comments:
Leaders need to step up and support their workforce, it is not only the moral thing to do but this research shows poor mental health, stress, and fatigue is increasingly affecting productivity, so it is also within the best interests of businesses.

Companies can help turn this dangerous pattern around by making employee wellbeing a priority; and doing so goes beyond having much happier employees. It will enable employers to retain great people who are motivated to complete brilliant work, day in, day out.
Harry Bliss, CEO and co-founder of Champion Health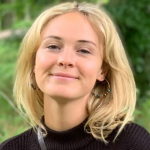 Joanne is the editor for Workplace Wellbeing Professional and has a keen interest in promoting the safety and wellbeing of the global workforce. After earning a bachelor's degree in English literature and media studies, she taught English in China and Vietnam for two years. Before joining Work Well Pro, Joanne worked as a marketing coordinator for luxury property, where her responsibilities included blog writing, photography, and video creation.