Businesses relocating employees have reported significant improvements in productivity, retention, and engagement.
This is according to global mobility provider Crown World Mobility, which recently commissioned a survey of over 250 HR decision-makers from the UK and Ireland, the US, Singapore, France, and Germany.
The survey, which aimed to identify the key challenges and benefits of sending employees on assignment, revealed that relocation projects saw a rise in 2022 as international travel re-opened post-COVID, with the 26 to 35-year-old demographic being the top takers.
Despite this initial rise in relocation – likely driven by an appetite to travel and explore new cultures following years of lockdown and remote working – factors such as inflated travel expenses and continued economic challenges have since led to a dip in these projects.
Nick Sutton, VP of Global Sales & Marketing at Crown World Mobility, commented on the findings:
The return of international business travel and open borders post-COVID sparked a rise in employee relocation, but having since spoken to many of these businesses, we can see how today's challenging economic landscape has made this difficult to sustain. That said, for the businesses that have continued their relocation efforts, we're seeing just how effective these global mobility programmes are acting as a robust employee engagement tool.
Nick Sutton, VP of Global Sales & Marketing at Crown World Mobility
Survey results
The results – which are featured in Crown World Mobility's latest report 'Mobility Matters' – indeed reveal a significant return on investment for businesses that have continued to offer global relocation to their employees, along with other trends:
Employee Engagement: The majority (84%) of businesses surveyed claimed employees are more productive and engaged when working on assignment, due to factors such as increased motivation and adopting a fresh work ethic.
Employee retention and recruitment: 82% of businesses claimed that they have offered relocation programmes to employees in a bid to retain them, and over half (53%) agreed that relocation improved staff retention. Furthermore, the majority of businesses claimed they are actively advertising the potential to relocate to prospective (54%) and current (51%) employees, and 90% said they are embedding international exposure into their career plans.
Employee wellbeing: Interestingly, a key hurdle for HR leaders overseeing global mobility programmes is maintaining the wellbeing of employees while on assignment. 43% flagged this as the biggest leadership challenge while employees are on assignment, and 53% said re-introducing employees back to their original teams becomes the biggest challenge once the assignment has ended.
However, Nick warns businesses must remain consistent in supporting staff wellbeing when relocating employees:
Businesses must be prepared to address and overcome challenges at every stage of a relocation project, from supporting employees' mental health while on assignment, to ensuring a seamless return to normality once the assignment nears its end. Adopting a human-centric approach – and being mindful of the unique needs of each assignee – is key, and an area HR leaders will need to prioritise moving forward as relocation continues to regain its popularity.
For more in-depth trends and insights surrounding employee relocation, read the full report – Mobility Matters – here.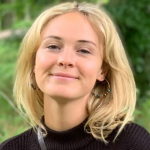 Joanne is the editor for Workplace Wellbeing Professional and has a keen interest in promoting the safety and wellbeing of the global workforce. After earning a bachelor's degree in English literature and media studies, she taught English in China and Vietnam for two years. Before joining Work Well Pro, Joanne worked as a marketing coordinator for luxury property, where her responsibilities included blog writing, photography, and video creation.