Generation Z (born 1997 onwards), often dubbed as digital natives, is not the most bothered about workplace technology, it's Baby Boomers – according to new research.
A new report by interior design and fit-out business Claremont has found the UK office has to work much harder to meet the needs of Gen Z, Millennial, Generation X and Baby Boomer workers, as all have very different priorities.
Baby Boomers (born 1946 to 1964) want better technology in the office to help them be more productive. They also want face-to-face collaboration and team spirit more than any other generation.
Generation Z, the youngest in the workplace, is the most bothered about having access to an environmentally responsible workplace – with 20% saying offices would be more inviting if they improved environmental practices such as better recycling and EV charging.
Generation Z isn't just about collaboration or free coffee either – they're the most likely to go into the office for quiet lone working – perhaps a reflection of living in busy flat shares or at home with parents also trying to work remotely. They're also the most concerned about diversity and inclusion, wanting dedicated spaces for the menopause and multi-faith groups, and for the office to provide a sense of routine.
The research also highlighted that UK workers expect better technology, a strong social culture, collaborative teamwork and an eco-conscious workplace, and that the majority of today's employees (84%) expect the office to deliver an experience, rather than it just being a place to complete tasks.
Other key generational differences include:
Generation Z (Born 1997 onwards)
• Gen Z is the most bothered about ensuring offices support diversity and inclusion – whether that's multi-faith groups or those experiencing menopause.
• 31% of Gen Z visit the office to be in a heated space – this is more than any other generation and suggests they're feeling the cost of living increase.
• The top three things that would make Gen Z most proud of the workplace are brilliant technology, a fun, creative and well-designed workplace and a strong social scene.
Millennials (Born between 1981 and 1996)
• Almost a quarter (24%) of Millennials expect a social and wellbeing programme from their workplace, the most compared to the other generations.
• Office perks including good coffee and other refreshments mattered more to Millennials than any other age group with a fifth (20%) saying this was a positive for them at work.
• Millennials are looking for a fun, creative and well-designed workplace (33%) as well as an outdoor or green space to make their office more inviting (24%).
Generation X (Born between 1965 and 1981)
• Teamwork is the key to unlocking the power of a Generation X workforce with almost a third (32%) saying it makes them feel the most positive.
• Noise and distractions are the biggest red flags for this generation, with nearly half (41%) saying this is an office turn-off.
• A motivator for getting Generation X into the workplace is offering meals or access to a café – as 31% say it would make their office more inviting.
Baby Boomers (Born 1946 to 1964)
• Collaboration is most valued by Baby Boomers – with 40% saying they want the office to provide face-to-face collaboration opportunities.
• Almost a quarter (24%) want improved and better technology in the workplace to support collaboration.
• Teamwork, seeing friends and being able to get their best work done were the three factors that made Baby Boomer workers feel the most positive about their workplace.
Becky Turner, workplace psychologist at Claremont, which commissioned the study of 1000 UK workers for its 'The Workplace Oooh' report, said:
As Millennials will make up 75% of the workforce and Gen Z will make up 27% of the workforce by 2025 – it's important employers really understand what makes these demographic groups tick. Offices have to deliver on our practical wants and needs in order to get work done – but they must also engender feelings of pride, support, inclusion, support, connection and inspiration.
Becky Turner, workplace psychologist at Claremont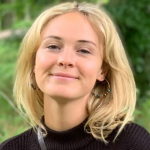 Joanne is the editor for Workplace Wellbeing Professional and has a keen interest in promoting the safety and wellbeing of the global workforce. After earning a bachelor's degree in English literature and media studies, she taught English in China and Vietnam for two years. Before joining Work Well Pro, Joanne worked as a marketing coordinator for luxury property, where her responsibilities included blog writing, photography, and video creation.