TV's Anna Williamson is supporting a new campaign urging business leaders to commit five percent of their working hours to support employees' mental health in the workplace – in the same way bosses supported her during her much-publicised breakdown. 
The 40-year-old presenter, who is now a celebrity ambassador for mental health charity Mind, previously fronted popular kids' show Toonattik when she suffered a mental breakdown. She was subsequently diagnosed with a generalised anxiety disorder and a panic disorder. 
Last year, Anna again made headlines when she revealed she suffered a panic attack when she was about to go live on Channel 4's Steph's Packed Lunch. She is now backing the new "5% Pledge" initiative by global health firm Cigna, after new research among nearly 8,000 employees revealed a staggering 88% are suffering from burnout. 
  The findings also show that young adults are particularly at risk, with 18–24-year-olds suffering the most – with 96% experiencing burnout, and 91% describing themselves as 'stressed'.    Anna says it's vital that companies support the pledge:
When I was in the height of my anxiety disorder, and when I had a big breakdown, I very nearly came out of television because I was wrongly thinking that that was the trigger. 

  But my bosses were incredibly supportive, and I believe passionately that level of support is available everywhere.
 Anna Williamson, TV Presenter
The initiative launches as Cigna's research among nearly 8,000 adult workers also reveals: 
84% feel stressed

63% report feeling overwhelmed

48% say work feels more transactional now with less opportunity to bond with colleagues due to remote working

36% say the rising cost of living is the leading cause of their stress
 Also supporting the Pledge is Geoff McDonald, a campaigner passionate about addressing the stigma of mental ill health in workplace. Geoff was previously vice-president of Human Resources for global giant Unilever when he was diagnosed with anxiety fuelled depression – recovery from which led him to discover a new personal purpose. 
 Nine years ago, he left Unilever to devote his time, energy and expertise to ending the stigma of depression and anxiety in the workplace – and he believes the new campaign has huge potential to change attitudes in businesses nationwide. 
  Geoff says:
 I know from experience that in the workplace, change comes from the top – which is why I urge CEOs and business leaders to make a public commitment to allocate five percent of annual working hours to addressing the issue of staff wellbeing. 

  Covid has really accelerated the conversation about mental health and as we come out the other side of the pandemic, it's important that organisations recognise the true impact they can have on the mental health and wellbeing of their people.
Geoff McDonald, previous vice-president of Human Resources, Unilever
 The initiative aims to support and inspire leaders to place more focus on the mental health of their employees, which Cigna says, 'needs to come from the top in order to break the stigma of mental health in the workplace and help staff feel safe and supported'. 
 Firms who take the pledge will receive dedicated mental health support and guidance from Cigna's experts, including tailored tools and services to help specific employee needs.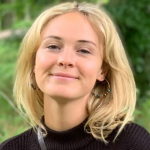 Joanne is the editor for Workplace Wellbeing Professional and has a keen interest in promoting the safety and wellbeing of the global workforce. After earning a bachelor's degree in English literature and media studies, she taught English in China and Vietnam for two years. Before joining Work Well Pro, Joanne worked as a marketing coordinator for luxury property, where her responsibilities included blog writing, photography, and video creation.