Organisations looking to improve overall efficiency and productivity across the business have been offered expert advice on why hiring returners could be the answer. 
Businesses today are walking a precarious tightrope of boosting productivity amidst a growing skills gap and economic uncertainty. The Great Resignation which followed the COVD-19 pandemic has tipped the labour market in favour of candidates, so organisations are increasingly vying with one another for access to the same talent pool, resulting in wage wars that are driving up salaries to levels that are simply not sustainable.
The solution is to find an innovative approach to talent sourcing that puts you ahead of the competition. Returners – individuals who have taken career breaks and are now ready to re-enter the workforce – are a largely untapped talent pool. They bring a wealth of experience, skills, and fresh perspectives that can significantly contribute to enhancing business productivity and  improving diversity and inclusion.
Inclusive teams outperform their colleagues by 80% in team-based assessments. With this in mind, companies should implement strategies that actively promote the hiring and integration of returners. This may include establishing returner programs, providing mentoring and training opportunities, and creating supportive work environments that champion diversity at all levels
Sheila Flavell, COO at FDM Group, comments:
Returners can adapt quickly, learn new technologies and processes, and hit the ground running. It's this agility and flexibility that gives them a competitive advantage, which in turn enables organisations to drive innovation and efficiency.
Sheila Flavell, COO at FDM Group
Six ways that hiring returners can boost business productivity:
Diversity and inclusion
Hiring returners promotes diversity and inclusion with companies by bringing unique perspectives and experiences that challenge unconscious biases.
Embracing the diverse backgrounds of returners also allows businesses to develop a culture that values and empowers all employees, creating an inclusive work environment where everyone feels heard and respected.
Prioritising diversity and inclusion leads to improved employee engagement, increased innovation, and better decision-making. Research shows that diverse and inclusive teams made better business decisions up to 87% of the time.
Extensive experience and fresh perspectives
Returners bring experience acquired in different industries or through personal pursuits during their career breaks. This is invaluable to teams, as it offers fresh insights and innovative approaches to problem-solving. By hiring returners, companies can also tap into a wealth of creativity and fresh thinking, leading to more innovative solutions.
Resilience and determination
Returners bring a sense of resilience and determination to reignite their careers, which leads to higher levels of motivation and commitment to organisational success. When employees feel valued and included, they are more likely to be loyal and dedicated to the company, resulting in a reduced turnover rate and higher levels of productivity.
Motivation and commitment
Returners typically have a high level of motivation and commitment to prove themselves and excel in their new roles. They often exhibit a strong work ethic and determination to rebuild their careers, which can translate into increased productivity. Their drive to make the most of the opportunity can be contagious and inspire others in the workplace.
Skills beyond the workplace
Returners who have taken a break to focus on full-time parenting bring valuable parenting skills such as multitasking, time management, problem-solving, communication, and adaptability. These skills translate into improved organisational skills, the ability to juggle multiple tasks efficiently, and effective conflict resolution.
Employee morale and engagement: 
Welcoming returners into the workforce sends a positive message, demonstrating inclusivity and support for individuals seeking to resume their careers. This can significantly boost employee morale and engagement levels throughout the organisation. Happy and engaged employees are then more likely to be productive, contribute to a positive work culture, and maintain strong commitment towards their roles.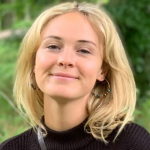 Joanne is the editor for Workplace Wellbeing Professional and has a keen interest in promoting the safety and wellbeing of the global workforce. After earning a bachelor's degree in English literature and media studies, she taught English in China and Vietnam for two years. Before joining Work Well Pro, Joanne worked as a marketing coordinator for luxury property, where her responsibilities included blog writing, photography, and video creation.