Financial pressures and budget cuts have created an atmosphere of uncertainty in the UK, causing employees to feel less in control of their wellbeing, as well as losing trust in employers' wellbeing efforts.
According to findings from the 2023 Alight International Workforce and Wellbeing Mindset Study, employees are continuing to experience high-stress levels, with mental wellbeing showing no signs of improving.
Mental wellbeing
Personal finances (59%) and job challenges (55%) rank as the top sources of stress, while 29% of employees say their mental health has declined due to the current economic environment. Unfortunately, 37% of workers report experiencing adverse effects of job-related stress, and just over a quarter have suffered from anxiety/panic attacks (27%).
Financial wellbeing
The impact of today's cost-of-living crisis on people's daily lives is apparent in respondents' financial sentiment. The financial outlook among UK employees is pessimistic at present, with 47% of those surveyed believing their financial situation will worsen over the next year and half of respondents reporting feeling that the current economic situation is negatively impacting their overall wellbeing. Meanwhile, over a third (36%) believe they will never have the life they want due to financial constraints.
Physical wellbeing
When it comes to physical wellbeing, 46% of employees state that work-life balance is a key component to maintaining a healthy lifestyle. To help employees, employers might consider offering healthy eating advice, which over half (51%) of respondents wanted, along with support for work/life balance which 46% of people suggested.
Despite the value employees place on physical wellbeing, only a quarter (25%) are enrolled in employer health plans. However, upon delving deeper into the figures, the research shows that those with the highest salaries are twice as likely to be enrolled in a health plan than those on the lowest – 34% versus 16%. It's clear from this that employee health plans, and their resulting benefits, need to be more clearly illustrated across the scope of the business.
How employers can reignite engagement
For UK employees, benefits are an important and increasingly desired aspect of working life. While 37% agree that they make a company more attractive, almost a third (31%) would like to see more robust wellbeing benefits introduced within their company, up from 22% in last year´s study.
Employers have work to do here. Currently, less than a fifth (19%) of employees agree that their total rewards meet their families' needs, a 5% fall from last year. Meanwhile, 27% have no access to wellbeing benefits at all. To better serve their employees and support their overall wellbeing, companies must deliver benefits that effectively meet their desires.
Alight's 2023 Building a Benefits Strategy Fit for the Future report also found that the flexibility to choose or change benefits based on EU employees' preferences or needs over time would boost satisfaction for 45% of respondents. Companies should consider how they can make it easy for employees to opt in and out of the benefits available, while introducing new ones that better align with their needs and wants.
A quarter of employees say that receiving personalised content and recommendations is what makes a health, benefits and wellbeing site valuable to them. Additionally, 74% of employees agree that a 'one-stop-shop,' such as a mobile app, would prove useful in terms of personal recommendations, access to vendors/partners and making better health and financial decisions.
Jan Pieter Janssen, EMEA vice president of business development at Alight, commented:
Organisations need to invest in accessible technologies and personalised benefits that can positively influence work culture, employee wellbeing and overall employee satisfaction. They need to prove that they have their employees' backs and show that they genuinely care. Those that step up and offer support and guidance will ultimately regain trust, attract and retain talent, supercharge productivity and enjoy success beyond this challenging socioeconomic climate.
Jan Pieter Janssen, VP business development, Alight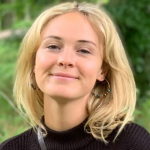 Joanne is the editor for Workplace Wellbeing Professional and has a keen interest in promoting the safety and wellbeing of the global workforce. After earning a bachelor's degree in English literature and media studies, she taught English in China and Vietnam for two years. Before joining Work Well Pro, Joanne worked as a marketing coordinator for luxury property, where her responsibilities included blog writing, photography, and video creation.