A major report into workplace resilience has found an alarming disconnect between leaders' and talent's workplace expectations, emphasising a large drop in workforce satisfaction. 
The report, conducted by global staffing leader Kelly (Nasdaq: KELYA, KELYB), has revealed that businesses globally are struggling to retain and develop talent—resulting in lower business performance and an epidemic of 'quiet quitting'.
The report, named The Three Pillars of Workforce Resilience, surveyed 1,500 senior executives from multinational corporations who represent a total combined revenue of 4,240 billion GBP, coupled with a worker survey of 4,200 individuals across areas such as employee mental health, DE&I, so-called 'quiet quitting', and automation in the workplace.
Key findings include:
1. Profitability, customer satisfaction and employee wellbeing are getting worse
Just one in two executives said their profitability (53%) and customer satisfaction (51%) had improved over the past twelve months versus one in three (62% and 64% respectively) in the previous year
Less than half (48%) reported that employee wellbeing had improved over the same period versus 65% in 2022
2. Workers need more support from employers on their mental health 
Less than half (49%) of employees feel their employer cares about their mental health
One in three (37%) feel they work in a psychologically unsafe environment
Despite these problems, only one in three executives (33%) believe they offer adequate resources to help employees take care of their mental health, whilst one in four (25%) reported an increase in the number of employees who have taken time off from work or left the job due to mental health reasons compared with the previous year
3. Fewer employee benefits in 2023 as senior leaders are unable to meet demands of workers
Businesses are investing less in measures like flexible working (22% say they are investing in this in 2023 versus 52% in 2022), improving leave (21% in 2023 versus 48% in 2022) and shortening the work week (21% in 2023 versus 31% in 2022) to attract and retain talent
At the same time, just over a third (36%) have plans to increase pay over the next 12 months
4. Quiet quitting phenomenon continues in 2023
Almost half of employees surveyed (45%) say they're participating in 'quiet quitting'
Just under a third (28%) reported they are 'very likely' to leave their employer in the next 12 months due to poor work-life balance (28%) and lack of career progression (27%)
Executives are aware of the problem with one in four (25%) reporting that their ability to retain top talent has worsened in the last 12 months
5. Employees understand the benefits of automation but are concerned about their jobs
Half of executives (50%) believe automation has increased the capability of their workforce
Employees recognise automation is positive for business (71%), but some are concerned about the impact on their jobs with one in three (33%) saying it has had a negative impact on them
Adelle Harrington, head of KellyOCG EMEA, commented:
Today's report should serve as a wakeup call for senior leaders globally. The gap between employer and employee expectations is widening, in areas as diverse as DE&I and the value of automation, through to benefits and remuneration. The global pandemic transformed the world of work. It gave business leaders the opportunity to reflect on their workplace practices and implement real change to make work better for business and people. Businesses need to rethink their workforce strategies or risk losing talent to competitors prepared to meet their demands.
Adelle Harrington, head of KellyOCG EMEA
Read the full report here for additional insights.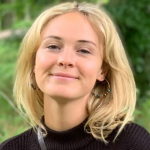 Joanne is the editor for Workplace Wellbeing Professional and has a keen interest in promoting the safety and wellbeing of the global workforce. After earning a bachelor's degree in English literature and media studies, she taught English in China and Vietnam for two years. Before joining Work Well Pro, Joanne worked as a marketing coordinator for luxury property, where her responsibilities included blog writing, photography, and video creation.