There's a desperate need for greater global action to tackle the burden of chronic insomnia disorder (CID) and reduce its impacts on individuals, employers and society, says Idorsia UK. This has followed new, first-of-its-kind research which revealed the hidden costs of the condition in the UK.
In a new report, funded by Idorsia Pharmaceuticals Ltd. Switzerland, experts from RAND Europe indicate that if CID was treated effectively and comprehensively across the working age population, it could increase the Gross Domestic Product (GDP) in the UK by as much as £34billion per year.
Findings also highlight the serious toll that insomnia places on quality of life and wellbeing, with those affected willing to trade on average an estimated 14% of their annual per-capita household income to recuperate the wellbeing loss associated with the condition.
Marco Hafner, study co-author and RAND Europe research advisor commented:
This new research lays bare the significant personal and economic impacts that the inadequate management of sleep conditions such as chronic insomnia disorder is having in the UK. Our findings point to the need for more timely diagnosis and management of insomnia to improve outcomes for patients and deliver better economic outcomes for the UK. This could include incorporating insomnia screening within routine clinic visits and enabling access to evidence-based, affordable, and cost-effective treatments for chronic insomnia.
Marco Hafner, study co-author and RAND Europe research advisor
Findings from RAND Europe show that in the UK, CID is associated with approximately 11 to 18 days of absence from work, 39 to 45 days of working whilst sick, and 44 to 54 days of overall productivity loss annually.1 When calculated at a population level, these working days lost to CID result in an overall cost to UK GDP of 1.31% in lost productivity per year, meaning that around £1 in every £76 of national wealth is lost.
CID is a persistent medical condition that impacts a person's ability to fall or stay asleep, for at least three nights per week for at least three months, and has a negative impact on the individual's daytime functioning. In a recent survey of UK insomnia sufferers over 80% of respondents reported that their condition impacted their performance at work along with their ability to concentrate and maintain stress levels.
Poor management of sleep disorders such as CID is also associated with an increased risk of motor vehicle accidents, falls, and costly workplace errors, as well as further hidden costs that have not previously been widely explored. While approved treatment options for insomnia are available in the UK, such as cognitive behavioural therapy for insomnia (CBTi), these may not be suitable or effective for all patients and innovative behavioural and pharmacological treatments for chronic insomnia are needed that are effective for long-term use.
Robert Moore, General Manager of Idorsia UK, commented:
Though widely under-researched, sleep is an essential pillar for good physical and mental health. We welcome these clear recommendations from RAND Europe to help address the current burden of insomnia in the UK. Idorsia commits to working alongside other UK stakeholders to help increase public understanding of the benefits of quality, restorative sleep and provide solutions that improve both the identification and management of CID.
Robert Moore, General Manager of Idorsia UK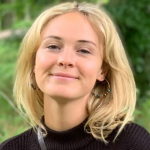 Joanne is the editor for Workplace Wellbeing Professional and has a keen interest in promoting the safety and wellbeing of the global workforce. After earning a bachelor's degree in English literature and media studies, she taught English in China and Vietnam for two years. Before joining Work Well Pro, Joanne worked as a marketing coordinator for luxury property, where her responsibilities included blog writing, photography, and video creation.