The mental state of the nation has been revealed, showing a number of struggles for adults in the UK, including anxiety (39%), depression (33%) and low self-esteem (28%).
The new study, to mark the launch of therapist matching website, TherapyFinders, found that challenging mental experiences are affecting people's sleep (62%), ability to enjoy life (48%), and their relationships (47%). However, a huge seven in 10 (70%) have never received professional help from a therapist or counsellor for their troubles.
When it comes to reasons why adults haven't reached out for professional support, the main put-offs are the cost of doing it (27%), not thinking their issues are serious enough to get help (21%), and finally not feeling comfortable enough talking to a stranger about their problems (20%). Instead, a third (34%) turn to reading books to improve their mental health, with a further 24% turning to gardening and the same amount plastering on a smile (even when they're not feeling like it).
Claire Williams, founder of client-to-therapist 'matching' website, TherapyFinders, says:
Research shows that adults are unsure of the type of therapy they could need, and for workers, 70% do not know how to access any mental health support that could be available to them.

Reaching out for help can often feel the toughest part of the healing process. However it is essential, and it really doesn't matter if the challenging feelings people are experiencing feel small or fleeting. Every person deserves a clear and peaceful mind, and I'd encourage them to find the support they need by taking the first step to getting help..
Claire Williams, founder of TherapyFinders
The research also showed that, for those in employment, 70% say their workplace doesn't make it clear on how to access the mental health support available, with 60% claiming their workplace doesn't 'truly care' about their mental state at all. Over a third (37%) believe that if they do share any struggles with bosses, they may think they are unstable or unreliable as a member of staff.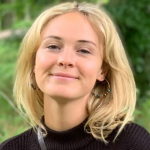 Joanne is the editor for Workplace Wellbeing Professional and has a keen interest in promoting the safety and wellbeing of the global workforce. After earning a bachelor's degree in English literature and media studies, she taught English in China and Vietnam for two years. Before joining Work Well Pro, Joanne worked as a marketing coordinator for luxury property, where her responsibilities included blog writing, photography, and video creation.