HAWQ, the Health And Wellbeing Quotient, has launched a personalised corporate wellbeing offering, proven to boost and support employee wellbeing, the HAWQ Score.
The new, individualised health score will present employers with a relative representation of the wellbeing of their workforce; along with a tool kit of support to improve wellbeing, boost morale and enhance engagement.
In order to garner the insight of a HAWQ Score, businesses and their employees will be invited to take part in a two-part HAWQ assessment. The comprehensive, research-backed, process, consists of an online health assessment that delves into individual habits around sleep, eating, drinking, and exercise and an in-person health assessment with a deeper physiological analysis
Upon completion of the online stage, the employee will be awarded a preliminary 'score' between 0 and 1000, with the higher numerical value representing an optimum health status. Next, to delve further into the underlying physiological health metrics and discover their 'HAWQ Score', employees are invited to attend the in-person testing stage.
Once the full, dual-part HAWQ health assessment has been completed, a final HAWQ Score will be provided to the employee, made up of five key pillars of health including; sleep, body, movement, nutrition and mind. This will provide each employee with a unique snapshot of their individual health in one powerful score.
The HAWQ team is made up of experts in their fields who are committed to providing employers and their teams with the education and support needed to optimise employee health and wellbeing. Once scores have been shared, employers and their teams will benefit from a structured programme of support, engagement and motivation from the HAWQ team, designed to optimise employee wellbeing. This includes 1-2-1 and group workshops on topics such as sleep and nutrition and personalised exercise programmes delivered by the dedicated HAWQ app. The multi-faceted support is supplemented with HAWQ organised social events such cooking classes and sporting events, aimed to create happier and healthier communities.
HAWQ's goal is to give businesses the resources, testing and support needed to combat employee burnout, sickness, absenteeism and poor mental health. HAWQ does this by providing structured and scientifically tested programmes that improve productivity and create a happier and more engaged workforce which ultimately results in lower staff turnover.
Robbie Johnson, Co-founder and Managing Director of HAWQ said:
Together with external experts to support with sleep, exercise, men's/women's health and more, our objective is to create tailored programmes that make entire businesses not just fitter but truly healthier. Our ultimate goal is to help teams live better for longer, whilst providing a higher level of data to support the team and their leaders.
Robbie Johnson, Co-founder and Managing Director of HAWQ
HAWQ has supported a number of high performing corporate teams in the Capital since its launch. Now, the company hopes to increase its reach and provide more businesses with the resources, testing and support needed to combat poor employee wellbeing and the subsequent business impact.
Find out more about HAWQ and the HAWQ assessment here https://www.hawqscore.com/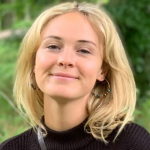 Joanne is the editor for Workplace Wellbeing Professional and Family History Zone. After obtaining a bachelors degree in English literature and media studies, Joanne went on to spend two years of her life writing and teaching English in China and Vietnam. Prior to joining Black and White Trading, Joanne was a marketing coordinator for luxury property in Brighton focusing on blog writing, photography and video creation.