A new study into employee productivity has found that offices are struggling to deal with the demands created by hybrid working, with noisy workspaces at the heart of employee grievances.
Oscar Acoustics, specialists in architectural acoustic finishes, quizzed 500 senior management workers and found that booming office noise has become a deterrent for returning workers, hampering productivity and focus.
Although over three-quarters of employers are now implementing hybrid working measures, the research found that noise levels were often unbearable, becoming so loud that a quarter of UK workers aged between 18 and 50 expressed serious concern about returning to workstations.
This comes off the back of nearly two and half years of working from home, following the first lockdown in March 2020. The sudden return to offices has thrown employees into disarray, with the realisation that many workplaces are simply unfit to deal with rising sound levels, impacting their ability to concentrate and affecting the quality of work they produce.
Ben Hancock, managing director at Oscar Acoustics said:
Workers have returned to offices only to realise that their work environments aren't up to scratch. Noise at work has always been a source of contention but now, after so much time spent at home, people are finding it intolerable. We should see it as a wakeup call for major change.
Ben Hancock, managing director at Oscar Acoustics
Co-worker calamity
In most cases noisy colleagues were the main source of disruption, causing bad-blood between co-workers. Unmoderated noise has even led to 8% of bosses having to dismiss their staff for being too noisy and inconsiderate.
Being able to hear meetings from the other side of the room is also a common source of irritation and 'al-desko' dining is a definite no-go with a fifth of employees finding it 'off putting'. The same can be said for humming, singing and other bodily sounds like breathing and scratching.
Poor office design
However, research shows that "fever-pitch" noise levels aren't just down to overly chatty employees but a lack of acoustic consideration and design.
In certain instances, booming babble has even directly led to personnel transfers and terminations. 14 percent of employers admitted that they've had to resort to relocating employees to remote locations, away from main areas of work.
Know your role
Unsettlingly, the survey also highlighted a lack of knowledge around health and safety regulations in addition to the failings around hybrid working. Alarmingly, over a third of managers (35%) are ignorant of UK laws established to safeguard employees from tumultuous noise.
Employers must prevent or minimise hazards to their employees' health and safety from noise exposure under the Control of Noise at Work Regulations 2005. Peak sound pressure should not rise above 140 dB, and everyday noise levels shouldn't be higher than 87 dB, yet awareness around these areas is patchy.
Making sound sense
Oscar Acoustics' research, which has been compiled into a whitepaper report, shows that UK firms urgently need to improve shoddy offices if they're to retain personnel. An Ipsos poll earlier this year also found that a shocking 47% of British workers had thought about quitting their job in the past 3 months, whilst the take up of 'quiet quitting', where employees lose the desire to work is also becoming commonplace.
Ben Hancock continued:
Acoustically balanced workplaces have been proven to reduce stress and is vital for a happy and productive workforce. Removing these unnecessary distractions with the right acoustic solutions will ensure calm and inviting workspaces that employees want to return to again and again.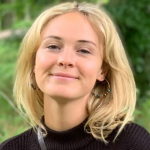 Joanne is the editor for Workplace Wellbeing Professional and has a keen interest in promoting the safety and wellbeing of the global workforce. After earning a bachelor's degree in English literature and media studies, she taught English in China and Vietnam for two years. Before joining Work Well Pro, Joanne worked as a marketing coordinator for luxury property, where her responsibilities included blog writing, photography, and video creation.