New research reveals a third (32%) of retail leaders admit to having "tech anxiety" over the impact AI and machine learning are having on the sector. Of this number, almost half (48%) who identify these technologies as the main cause for concern attribute their anxiety to the technology moving too fast.
The study, from global digital transformation consultancy Kin + Carta, defines "tech anxiety" as the feeling senior leaders have as a result of the rapid pace of advancements in technology that are causing concern when it comes to how their business operates.
Other anxiety-inducing concerns identified by retail leaders are cyber security (25%) and customer experience (18%).
In terms of digital transformation and investment, 78% of the industry's leaders who were surveyed, identified investment in digital transformation as either critical or necessary for business success. Of this, 89% of business leaders believe that investment is necessary within the next 12 months.
Additionally, 61% of leaders in retail use digital transformation to describe customer experience improvements suggesting that many consider the customer to be at the heart of retail businesses' digital transformation strategies, with tailored marketing, personalized experiences, and the use of data for customer retention a key focus.
The findings are collated in "2024 Leadership Priorities in Tech: Leading through tech anxiety in retail and distribution" as part of Kin + Carta industry-spanning "2024 Leadership Priorities in Tech" report, which showcases priorities and concerns from 800 senior business leaders in the US and UK. The sample was made up of C-suite executives and senior decision-makers in £800m+ turnover / $1bn+ revenue organizations.
Richard Neish, Global Chief Strategy Officer at Kin + Carta, said:
The impact of AI is far reaching and is giving business leaders across sectors sleepless nights. Retail is no different, and these disruptive technologies will fundamentally change the way retailers operate. There's no doubt that technology is moving incredibly quickly, but as long as businesses invest in the right areas, risks and therefore anxieties will be eased.
Richard Neish, Global Chief Strategy Officer at Kin + Carta
To download the full report, please visit here: https://www.kinandcarta.com/en-us/leadership-priorities-in-tech/retail/?utm_medium=press-release&utm_source=news&utm_campaign=2024-leadership-priorities-retail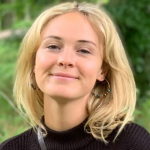 Joanne is the editor for Workplace Wellbeing Professional and has a keen interest in promoting the safety and wellbeing of the global workforce. After earning a bachelor's degree in English literature and media studies, she taught English in China and Vietnam for two years. Before joining Work Well Pro, Joanne worked as a marketing coordinator for luxury property, where her responsibilities included blog writing, photography, and video creation.