Leaders who feel powerful are likely to reveal more about themselves at work, according to new research from Rotterdam School of Management, Erasmus University (RSM).
However, leaders particularly, seem to be vulnerable to experiences of loneliness. Leadership often involves directing teams, influencing strategic directions, and making high-pressure decisions, and the current generalised approach ignores leadership-specific factors that may trigger experiences of loneliness.
Lead researcher, Hodar Lam, carried out 26 in-depth interviews and found that leaders create characters to make sense of their leadership role and loneliness experiences.
Some leaders were better at switching these characters with their coping repertoire, and hence, loneliness then 'grew out' over time. These leaders also picked up a new meaning of leadership for themselves; others were more rigid and held onto a way of portraying themselves in loneliness experiences – and inadvertently perpetuated their feeling of disconnectedness.
In another survey of more than 650 mid-level managers, the research found that leaders who felt more powerful would feel less lonely at work, because they were more likely to reveal more of themselves across the organisational hierarchy.
In particular, sharing personal and sensitive information to superiors seemed to be more helpful than sharing it to followers. The project also showed that lonely leaders reported poorer sleep quality and more emotional exhaustion.
The research outlines four measures that could help some managers feel closer to their colleagues and their organisations:
1. Foster stronger ties between middle managers and senior managers. Structured mentoring programmes between people at different levels of the hierarchy can go a long way toward making people feel more at home.
2. Reflecting on leadership expectations and how these beliefs affect social expectations at work can help managers. This could be done as journal writing and coaching conversations.
3. Give managers real decision-making powers. Loneliness stems from a perception of personal powerlessness, more legitimate control should help managers' subjective feelings about their position and their effectiveness in it.
4. Most of all, don't accept loneliness as part of the job description. Organisations should talk about loneliness more often; in open forums, internal communications, and development programmes.
According to Lam:
My work is a timely response to the loneliness 'epidemic' and calls for more attention to leader well-being issues in research and practice. I believe my research is also a moral statement: I want to raise organisational and social awareness of the emotional challenges on the leader side. Loneliness is an important yet missing topic in leadership development – leaders need to know 'disconnect' to understand and appreciate 'connect'.
Hodar Lam, Lead researcher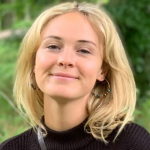 Joanne is the editor for Workplace Wellbeing Professional and has a keen interest in promoting the safety and wellbeing of the global workforce. After earning a bachelor's degree in English literature and media studies, she taught English in China and Vietnam for two years. Before joining Work Well Pro, Joanne worked as a marketing coordinator for luxury property, where her responsibilities included blog writing, photography, and video creation.