The UK Human Workplace Index (HWI), a comprehensive survey of full-time UK employees, aims to provide the latest insights into key workforce-related topics. 
The survey, conducted by Workhuman®  delves into the perspectives of Gen-Z graduates as they prepare to enter the workforce, alongside the wider group of UK workers, on issues like work arrangements, technology, and workplace concerns. 
Workplace recognition trends
While recognition in the workplace has traditionally been associated with senior leaders and direct managers, when asked how they would like their work to be recognised, 75% of Gen Z respondents prefer to be recognised by anyone in their workplace, including peers and leaders across the organisation. This was true for the other generations as well, with Gen X expressing the greatest preference for this type of recognition (85%).
Likewise, with respect to who shows the most gratitude at work, Gen Z, Millennials and Gen X all say their peers do, as compared to senior leaders and managers. In contrast, Boomers say their managers show the most gratitude, with nearly one in three reporting that nobody shows them gratitude at work.
Interestingly, when it comes to which generation is the best and worst at expressing gratitude, each generation thinks their own group is the best at it. Gen Z and Millennials think the silent generation (77-95 years old) is the worst at saying thank you, but Gen X and Boomers both say Gen Z is the worst.
Other key takeaways and trends from The UK Human Workplace Index: 
More productive on-site
UK workers from all generations agree that they are most productive when working on-site, versus remotely. Interestingly, a greater proportion of Gen Z and Gen X feel this way (60%), as compared to Millennials and Boomers (53%). This suggests that today's workers may value the structure and environment of a physical workplace for their productivity.
Resistance to 100% on-site work
Nevertheless, a majority of workers, particularly Millennials (66%) and Gen Z (63%), would consider leaving their jobs if their companies enforced 100% on-site work. This implies that the flexibility to work remotely or in a hybrid manner has become a crucial factor in job satisfaction and retention, especially for younger generations.
Preference for hybrid work
In fact, for everyone except for Boomers, there is a strong preference for hybrid work, with 60% of Gen Z, Millennial and Gen X workers preferring to split their time between working in the office and remotely. Only 37% of Boomers prefer hybrid work.
Gen Z in the workplace
Gen Z is widely seen as the most tech-savvy generation, with everyone agreeing except for Millennials, who view themselves as the most technologically proficient. This might be due to the fact that Millennials grew up with technology like iPads, the internet, and social media, which has shaped their self-perception of their tech abilities.
When it comes to the impact of AI on the workplace, a majority of Gen Z believe that AI could dehumanise the workplace or even replace human workers. Millennials view AI more positively than any other generation, seeing AI as something that will get rid of menial or routine tasks as their top prediction for AI's effect on the workplace.
Notably, the majority of respondents consider DEI very important or extremely important, but Gen Z puts the highest emphasis on this, with 80% agreeing it is. Boomers appear to place relatively less importance on DEI compared to other generations (only 60% agree).
Gen Z (65%) and Millennials (52%) show a higher interest in having side hustles or starting one, possibly reflecting their desire for additional income streams due to economic challenges or aspirations for a new career. But for Boomers, 80% don't have a one and only one in ten is considering it.
Likewise, Gen Z is most open to job hopping(70%). Millennials are also relatively supportive of this practice (53%), but 56% of Gen X and 57% of Boomers say job hopping is not the right approach.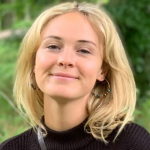 Joanne is the editor for Workplace Wellbeing Professional and has a keen interest in promoting the safety and wellbeing of the global workforce. After earning a bachelor's degree in English literature and media studies, she taught English in China and Vietnam for two years. Before joining Work Well Pro, Joanne worked as a marketing coordinator for luxury property, where her responsibilities included blog writing, photography, and video creation.