A recent study has found individuals who change the times at which they eat to a 10-hour window have reduced their "bad" cholesterol, improved their mental health and generally feel better all-round.
Research from a recent study found significant benefits from time restrictive eating. 150 firefighters from the San Diego Fire Rescue Department, some with known health issues, were asked to record everything they ate for three months (participants being told to follow a healthy Mediterranean diet). Half were asked to eat their calories within a 10-hour window of 9am to 7pm, while the other half continued their normal routine and ate within a 14-hour window.
The results found significant health improvements with reduced blood pressure, improved cholesterol and blood sugar levels of those following a time-restricted eating regime. Both groups included what was deemed 'healthy firefighters' with no underlying health risks, whom also experienced a boost to their health plus a bonus of reduced levels of "bad" cholesterol. In addition, the study found no decrease in energy levels or other negative side-effects.
"Many of us eat all the time, right up until we go to bed – but the body doesn't need it.

We've shown that time-restricted eating is a feasible way for shift workers, such as firefighters, to improve their cardiovascular health and wellbeing."
Prof Pam Taub, Professor of medicine at the University of California
Circadian rhythms align with the environment by regular, timed cycles of light and dark, eating and fasting. Shift workers natural circadian rhythms are, of course, regularly disrupted, which may lead to increased risk of heart disease, type 2 diabetes and cancer. Yet, even though shift workers make up more than a quarter of working people in many countries, Prof Taub states such individuals are often left out of clinical trials and little is understood about how to improve their health.
"Our study is one of the first to include shift workers in a clinical trial, with the goal of optimising their health within the confines of shift work,"
It is important to note, conducting a study in an environment that is unbiased and not controlled does bring limitations. This study was made up mostly of men and only one particular shift pattern was analysed, and therefore cannot account for a wider and more diverse distribution of people in a working group. The research team encourages further studies to take this into account.
"These findings can likely be extended to a wider population, including health care workers like nurses and others who experience abnormal sleep-wake patterns."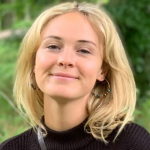 Joanne is the editor for Workplace Wellbeing Professional and has a keen interest in promoting the safety and wellbeing of the global workforce. After earning a bachelor's degree in English literature and media studies, she taught English in China and Vietnam for two years. Before joining Work Well Pro, Joanne worked as a marketing coordinator for luxury property, where her responsibilities included blog writing, photography, and video creation.