With the understanding around mental health increasing globally, 113% more people have been googling self-care techniques to support mental and physical well-being, compared to February 2018. Ranging from exercises and changes of lifestyle to self-care routines, these wellbeing techniques help reduce stress, recognise our feelings and form a healthier lifestyle. 
Interested in finding out which well-being techniques Brits are interested to learn the most, The Knowledge Academy collected a list of 25 popular wellbeing techniques and investigated which tutorial has the highest search volume on Youtube via Ahrefs, revealing the most popular wellbeing trends in the UK.
The Most Popular Wellbeing Techniques in the UK
| | | |
| --- | --- | --- |
| Rank | Wellbeing techniques | Average UK Monthly Search Volumes |
| 1 | Guided Meditation | 14,000 |
| 2 | Yoga for Beginners | 11,000 |
| 3 | Tai Chi for Beginners | 6,100 |
| 4 | Positive Affirmations | 5,100 |
| 5 | Stretching Exercises | 4,000 |
| 6 | Pomodoro Technique | 2,300 |
| 7 | Restorative Yoga | 1,400 |
| 8 | Body Positivity | 1,300 |
| 9 | Skincare Routine | 1,200 |
| 10 | Breathing Exercises | 1,100 |
Results found that Guided Meditation ranked as the No.1 well-being technique Brits are most interested in. With an average of 14,000 monthly Youtube tutorials searches around the topic, video-guided meditation gives those new to meditation something to follow, helping them to find calm and peace within a few minutes. According to a scientific report, 63% of respondents said meditation had helped "a great deal" in enhancing their physical and emotional well-being.
Yoga for Beginners ranked as the second most popular well-being technique British people wanted to learn, with 11,000 monthly tutorial searches on Youtube. Following yoga videos online has been seen as a great choice for anyone who doesn't feel comfortable taking an in-person class or wants an affordable alternative. Originating from India as a tradition focusing on mind, body and soul, yoga has become popular worldwide among practitioners for building physical strength and easing anxiety.
In third place is Tai Chi for Beginners, with 6,100 average monthly searches on Youtube in the UK. As a form of Chinese martial art formulated from the 12th century, Tai Chi gained practitioners worldwide not only for its physical health benefits such as reducing blood pressure, but also for its significant impact on increasing psychological well-being, reducing anxiety and enhancing mood.
Positive Affirmations ranks in fourth position with 5,100 monthly searches in the UK. Practising positive phrases to challenge negative thoughts is shown to reduce health deteriorating high stress and promote positive coping, with Youtube being one of the most useful places to look for inspiration when building your list of affirmations.
Tutorials for Stretching Exercises ranked as the fifth most popular wellbeing techniques Brits wanted to learn on Youtube. This is followed by the time management method Pomodoro Technique which helps prevent mental exhaustion.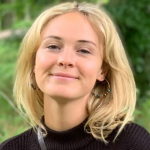 Joanne is the editor for Workplace Wellbeing Professional and has a keen interest in promoting the safety and wellbeing of the global workforce. After earning a bachelor's degree in English literature and media studies, she taught English in China and Vietnam for two years. Before joining Work Well Pro, Joanne worked as a marketing coordinator for luxury property, where her responsibilities included blog writing, photography, and video creation.