More than one hundred organisations around the world have demonstrated they are the 'best of the best' in the past year and been named winners of the prestigious Sword of Honour and Globe of Honour awards by British Safety Council.
This year's winning organisations come from a broad range of industry sectors in the UK, India, the Middle East and Asia, including construction, energy generation, manufacturing, hospitality, facilities management, housing, retail and transport.
British Safety Council has also announced the inaugural Shield of Honour award, recognising excellence across health, safety and wellbeing. To be eligible for the Shield of Honour, applicants must have achieved five-stars in either British Safety Council's Wellbeing Five Star audit, or five-stars in both the Health & Safety and Wellbeing Supplementary Audit, before demonstrating to an independent adjudication panel that they have a proven track record and culture of best practice for excellence in wellbeing running throughout the organisation from the shop floor to the boardroom.
Mike Robinson, Chief Executive of British Safety Council, said:
I am delighted that Unipart is the first winner of our new Shield of Honour award, and incredibly proud of all our Sword and Globe of Honour award winners this year. I congratulate them all on their achievements and applaud them for keeping their workplace safe and healthy and contributing to safeguarding the environment.
Mike Robinson, Chief Executive of British Safety Council
The 115 Sword of Honour and nine Globe of Honour winners also demonstrated to an independent adjudication panel their proven track record of excellence in managing risks to workers' health and safety and/or to the environment from the organisations' activities.
Peter McGettrick, Chair of British Safety Council, said:
On behalf of the board of trustees and staff of British Safety Council I would like to congratulate all the award winners on achieving the highest standards of health, safety, wellbeing and environmental management. Achieving recognition of this sort takes real dedication and absolute professionalism. We are proud to support you in your achievements and delighted we can contribute to your ongoing success.
Peter McGettrick, Chair of British Safety Council
British Safety Council pays particular tribute to four organisations which won both the Sword of Honour and the Globe of Honour. They are:
Amey
BAE Systems
DEWA
Milaha
The full lists of winners can be viewed here.
The Sword and Globe of Honour awards will be presented at an event held in London on Friday 24 November.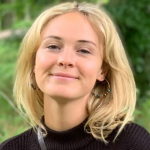 Joanne is the editor for Workplace Wellbeing Professional and has a keen interest in promoting the safety and wellbeing of the global workforce. After earning a bachelor's degree in English literature and media studies, she taught English in China and Vietnam for two years. Before joining Work Well Pro, Joanne worked as a marketing coordinator for luxury property, where her responsibilities included blog writing, photography, and video creation.