Gympass, an employee wellbeing platform, has announced a partnership with Headspace Health to add Headspace, its mindfulness and meditation-based service, to its suite of well-being apps.
As part of the Gympass network, Headspace Health will empower employers to better care for the well-being of their employees, with the overarching goal to make well-being universal. Together, Gympass and Headspace Health are committed to creating a happier, healthier and more productive workforce.
Headspace will join the Mind category on Gympass, which has grown by 233% since 2020. Gympass Mind partner apps and resources are being utilised by employees at over 10,000 companies around the world, many of whom are prioritising employee mental health alongside fitness and nutrition to foster 360-degree wellbeing.
Headspace, which includes more than 1,000 hours of premium mindfulness content, from guided meditations, to sleep, focus and movement exercises, will become available to help Gympass members manage stress and conquer the burnout that so many encounter at work.
In 28 published studies in some of the leading mindfulness peer-reviewed journals, Headspace has been shown to have favourable outcomes of interventions including reduced stress, improved focus, decreased aggression, reduced burnout, and improved satisfaction with life. More specifically, studies have shown just four sessions have reduced burnout by 14% and ten days of Headspace resulted in 14% decrease in stress and 16% increase in positivity. Cesar Carvalho, CEO and co-founder of Gympass, commented: 
Today's employees aren't willing to put their mental health and wellbeing at risk in favour of a paycheck — and that's not just my assumption. In our 2022 State of Work-Life Wellness Report, we found that well-being is just as important as salary for more than 80% of employees globally. This indicates a massive shift in mindset that has only been accelerated by the past few years.

Gympass' goal, in tandem with Headspace Health, is to help employers better support their employees' mental health and well-being. The responsibility falls on employers to care for their people. By offering Headspace's easily accessible, beloved and evidence-based resources alongside fitness and nutrition tools, organizations can create positive impacts on talent acquisition and retention while fostering a happier, more productive workforce.   

The spotlight has been placed on mental health at work. Our mindfulness and meditation resources are a wonderful way for companies to help cultivate healthier employees and more productive teams," said Russell Glass, CEO, Headspace Health. "We are thrilled to work alongside Gympass in helping people all around the world to prioritise their mental health and wellbeing, and to help employers make smarter leadership and benefits decisions to support their most important investment: their people.
Cesar Carvalho, CEO and co-founder of Gympass
In 2022, Gympass significantly bolstered its suite of well-being resources across its Mind, Body and Life categories, announcing partnerships with 24 Hour Fitness , CorePower Yoga, Orangetheory Fitness, Sleep Cycle, Stronger U Nutrition and Thrive Global to help employees maintain work-life wellness.
To learn more about Gympass, visit www.gympass.com.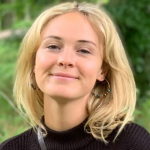 Joanne is the editor for Workplace Wellbeing Professional and Family History Zone. After obtaining a bachelors degree in English literature and media studies, Joanne went on to spend two years of her life writing and teaching English in China and Vietnam. Prior to joining Black and White Trading, Joanne was a marketing coordinator for luxury property in Brighton focusing on blog writing, photography and video creation.