National water retailer Wave is launching two unique employee well-being initiatives; new parent coaching and a caring app to help support its 320-plus people in all aspects of their caring responsibilities.
Wave has partnered with the company companiions, to provide an app that supports employees with external caring commitments, and Wishfish, a coaching and development provider, to help support employees in adapting to the changes involved with becoming a new parent.
The companiions app allows employees to source emergency caring help for family members that they may not always be able to provide themselves, due to their work commitments. The app will support people in balancing work with growing children, ageing parents and other unexpected challenges life brings that can lead to high levels of stress.
One example of this is if a relative needs a prescription collected and delivered to their home, and the employee is in back-to-back meetings, the employee can request a half an hour slot on the app and a 'companiion' can go and deliver the medication to their relative.
The app has a rigorous vetting process (including DBS checks plus interviews) for any potential carers and allows users to video call and message their companiion, to provide the reassurance that their loved ones are in safe hands.
Hours of support are purchased by Wave and then banked to be used by employees as and when needed.
Wave has also introduced support sessions for new parents. Wave will provide coaching to parents before, during and after the start of their parenting journey so the transition from work to home and vice versa is as seamless as possible. Coaching is available to all parents, including those adopting, and includes maternity and paternity support, preparing to go back to work, and ongoing support upon returning to the workplace.
Wave will also work with managers to ensure their people feel comfortable and able to discuss any issues both before and after maternity and paternity leave.
According to a recent report by That Works For Me, 85% of new mothers will leave the full time workforce within three years of becoming a parent. This is largely due to a disconnect between parents and businesses because of ineffective processes, which results in the loss of valuable employees. Jane, Director of HR at Wave, commented:
Becoming a parent can be overwhelming and affects everyone differently. At Wave, we believe that every member of our staff is important, so we want to ensure they feel respected and supported through what can be a difficult time in their lives.

Access to coaching will ensure people return to work fully prepared and supported, resulting in a stronger and healthier working environment. One of Wave's core values is to 'succeed together', so it's important that everyone feels valued and has access to benefits such as this.
Jane, Director of HR at Wave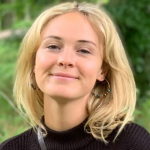 Joanne is the editor for Workplace Wellbeing Professional and has a keen interest in promoting the safety and wellbeing of the global workforce. After earning a bachelor's degree in English literature and media studies, she taught English in China and Vietnam for two years. Before joining Work Well Pro, Joanne worked as a marketing coordinator for luxury property, where her responsibilities included blog writing, photography, and video creation.