Under current laws if a baby is stillborn after 24 weeks of pregnancy, or dies shortly after birth, employees are legally entitled to maternity or paternity leave and pay. Yet if someone suffers a pregnancy loss before 24 weeks, it is up to the employer to decide to provide any paid leave. There is no legal entitlement to any leave or pay in circumstances where loss of a child occurs before 24 weeks.
In those cases, employers have the discretion to offer their staff leave under their compassionate leave policy (if they have one), annual leave or unpaid leave. Depending on the circumstances, the employee may also be signed off sick for medical reasons. This anomaly is causing heartbreak for tens of thousands of men and women each year.
Sadly, I know this only too well. I have suffered the loss of three children over the past three years. That's why I am working with politicians to bring about George's Law. If implemented, the UK would follow in the footsteps of New Zealand's pregnancy loss policy model, which offers three days paid bereavement leave to the woman (and her partner) in the event of losing a pregnancy.
Miscarriage is not an illness and should not be allocated sick leave. Firms should implement a pregnancy loss policy as part of their parental leave policy, as a commitment to support all employees through the bereavement and grief of a pregnancy loss and make reasonable adjustments where necessary. It is only three days, and this workplace policy would be significant in supporting families across the profession in dealing with a huge physical and emotional loss.
Although bringing about George's Law is at the forefront of my mind I am also keen to try and raise awareness about steps employers can take now to better support the trauma employees experience through loss of a child.
Measures to support employees through loss of a child:
Consider the appointment of a fertility officer within the business. 
This is someone a parent or relative can go to in the event of a loss. Be mindful the person going through this is going to be disoriented and may not know where to find access to support. They also do not need to be worrying about whether they are going to be paid. Sometimes, as well, people do not want to speak to HR. This designated person can point them in the right direction in terms of policies and provide comfort and reassurance.
Signpost to baby loss charities.
These can offer additional support (for both the employee and the employer). There are many organisations out there who provide superb care.. All businesses should, as part of their well being policy, sign up to specialist baby loss training. Tommy's provides a really good HR accredited programme which costs little money in terms of what it would provide in terms of retention and reputational support.
Talk to the employee.
It sounds simple but it's so important, and aim to use the baby's name in these talks. Most parents who have lost a child will not have made any memories and so in your conversations use the baby's name. Ask what the baby looked like. You can always do this with the caveat "if you do not want to talk about it that's fine or if you want to talk about it at another time that's also ok". Ensure that the person you are speaking to leads the way and show care and compassion at all times.
Diarise 1:1's with the employee and stick to these.
These appointments can really make the difference to someone going through a difficult time. Try not to cancel.  If possible, make sure some of these are in person and not in the same work environment. Go for a coffee, go for a wine, or go for a walk. This will show the employee you care.
Face it head on.
DO NOT ignore the employee or ignore what has happened. This is the worst thing you can do. The employee cannot ignore it so you can't either. If you find it difficult to talk about this as an employer then implement the steps above to assist.
Things to try and avoid doing
1) Referring to the baby as 'it'.
2) Avoiding them or pretending it didn't happen (unless they specifically tell you they would rather not talk about it).
3) Anything on the theme of implying that they can have another baby and that it will make it better – such as "You're young, you will have another one" – try to remember that although you may have another pregnancy in the future, it will not be a replacement for the baby.
3) Talking about faith and religion if they are not religious. Words such as "He/she is with the angels" or "It is God's will".
4) Referring to other children they might have, suggesting it eases the pain – such as "At least you have….".
Continuing to be kind
Your colleague or employee has been through a lot, so don't be surprised if they struggle to concentrate at work, and that this goes on for a while. This is normal. Take it slowly. Grief can hit you in waves. They might be fine one day, but may find the feelings of loss and sadness overwhelming another day.
If it's possible, let them know that it is okay to take some time out, maybe a walk or some time alone, in these situations. Moreover, if you can, record the baby's birthday somewhere so you are aware of it and sensitive to it in following years.
Fight for change
Support George's Law and commit to a pledge to do this / tell the world on social media so others follow suit.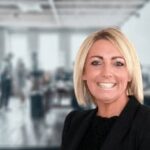 Keeley qualified as a Solicitor in 2008 and works in the Family and Child law team at Taylor Rose MW Solicitors. Keeley was promoted to Partner in July 2018. She has a strong professional background working in both public and private law on Children and Family Law Act matters with expert knowledge and practical experience of legal aid. Keeley's hard work and commitment to the family law profession has been recognised and honoured with a string of recent awards.