With Mental Health Awareness Week taking place between 15th – 21st May, many businesses will be looking at ways of addressing mental health issues and creating positive work environments that support the needs of their employees.
However, according to Smith Partnership, a leading law firm, mental health awareness should be a constant consideration for businesses, especially if they wish to avoid discrimination complaints.
With a rise in remote staff, and with more people working from home after the pandemic, businesses should also consider how they cater to the emotional wellbeing of those that are not in the office. Alexandra Bullmore, a leading employment law specialist at Smith Partnership, commented:
Employees may find it difficult to separate work and home life when working from home, causing more stress. It is important to establish the boundaries of working time and to ensure that the adequate rest breaks are taken, such as confirming whether employees are taking their dedicated lunch breaks.
Alexandra Bullmore, employment law specialist, Smith Partnership
Home working is believed to be having an impact on people's mental health, as a survey carried out by the Royal Society for Public Health states that 67% of people who work from home said that they felt less connected to their colleagues and 56% said that they found it harder to switch off.
Research carried out by the RSPH also shows that women are more likely to feel isolated than men (58% of women V 39% of men), whilst nearly half (48%) of people who work from a sofa or bedroom said they had developed musculoskeletal problems, and nearly two thirds (59%) said they felt more isolated from their colleagues.
According to a TUC (Trades Union Congress) poll published in 2021, 9 in 10 disabled workers surveyed who worked from home during the pandemic want to continue doing so at least some of the time. (www.tuc.org.uk) However, one third of disabled workers (34%) who worked from home said that they lacked proper office equipment such as a desk, chair or computer. Bullmore continues:
When it comes to disability discrimination, the employer has a duty to make reasonable adjustments in relation to a disabled person, which may be relevant to home working, as this may assist disabled people to work more effectively when they work from home. Albeit employers should ensure that an appropriate workstation is set up for them at home.

Reasonable adjustments may include allowing the individual to have more rest breaks, providing that extra support to the employee – and even allowing them to work from home could be a reasonable adjustment itself. If an employer does not make a reasonable adjustment, this could be a type of disability discrimination called 'failure to make reasonable adjustments.'
Employers are encouraged to follow government guidance. For example, it is suggested that businesses set up a comprehensive wellbeing programme or employ a dedicated loneliness 'champion' – someone who is trained on how to support with feelings of loneliness and support on wider wellbeing needs. Additionally, employers can provide training, such as through a dedicated provider, on how to handle emotions and difficult conversations.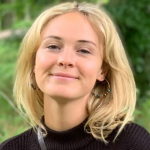 Joanne is the editor for Workplace Wellbeing Professional and Family History Zone. After obtaining a bachelors degree in English literature and media studies, Joanne went on to spend two years of her life writing and teaching English in China and Vietnam. Prior to joining Black and White Trading, Joanne was a marketing coordinator for luxury property in Brighton focusing on blog writing, photography and video creation.