Four in five (80%) employers have increased their health and wellbeing support or employee benefits to adapt to the changing circumstances of their staff, according to new research1 conducted during January 2023 for GRiD, the industry body for the group risk protection sector.
The research found that over the past 12 months, employees felt that their health and well-being had deteriorated mentally, physically, financially, and socially, with financial well-being being the area most impacted:
40% of employees felt that their financial health had deteriorated.

29% felt that their mental health had deteriorated.

28% felt that their physical health had deteriorated.

24% felt that their social health had deteriorated.
 However, over the same period, employers themselves felt their responsibility had most increased for supporting the mental and social health of employees:
51% of employers felt increased responsibility for their employees' mental wellbeing

51% felt increased responsibility for employees' social wellbeing

49% felt increased responsibility for employees' financial wellbeing

47% felt increased responsibility for employees' physical wellbeing
 As a result of this increased sense of duty, during the past 12 months, many employers have increased the provision of the health and wellbeing support, or employee benefits they offer their staff.
 In total, 80% of businesses have increased their support for health and wellbeing or employee benefits over the past 12 months. GRiD is pleased to see meaningful changes, including a quarter (27%) increasing their investment in new employee benefits to provide extra support, support being made available for more of the workforce (27%), and also extending support to family members (22%).
 However, GRiD believes employers are right to adapt to changing circumstances, but the industry body feels more could be done.
 Twenty-four percent of employers have responded positively to employee requests for changes in health and wellbeing support, however,  three quarters (76%) have not. With financial wellbeing the area of most concern for employees, it would be good for employers to provide support here.
 Similarly, 20% of employers reported that they have increased access to funds to pay for support directly, but unlike offering employee benefits, such as private medical insurance, or group risk benefits (employer-sponsored life assurance, income protection and critical illness), funding support directly on a case-by-case basis can be expensive. Budgeting is also difficult, as no employer can predict how many staff will need support in any given year or for how long that support will be required.
 Katharine Moxham, spokesperson for GRiD, said:
It's important that employers do not try to second guess what employees need but listen to their current concerns. Many employee benefits, such as group risk products, are all inclusive in terms of the wellbeing support they offer. This means that no matter what happens within a business, or what external factors employees face, support is available across all pillars of health and wellbeing to ensure all staff have access to the comprehensive support they both need and deserve.
Katharine Moxham, spokesperson for GRiD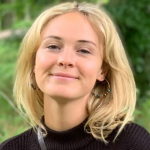 Joanne is the editor for Workplace Wellbeing Professional and Family History Zone. After obtaining a bachelors degree in English literature and media studies, Joanne went on to spend two years of her life writing and teaching English in China and Vietnam. Prior to joining Black and White Trading, Joanne was a marketing coordinator for luxury property in Brighton focusing on blog writing, photography and video creation.