Two-fifths of UK employers (42%) admit they are ineffective at delivering employee experience in their benefits strategy and improvements need to be made.
According to the latest Benefits Trends Survey by WTW, a leading global advisory, broking and solutions company, only a third of employers (32%) think that their current benefits package is highly effective in increasing employee engagement and participation throughout the year, while only 27% say they are highly effective at understanding the employee experience.
While many employers acknowledge shortcomings in their current benefits strategy, the majority have committed to making changes to positively improve the employee experience. More than half of employers (54%) have already taken action to offer greater support with decisions, by providing employees with information to better understand the various options and costs when selecting benefits. There's also an increasing number of employers (51%) planning or considering targeting communications to specific segments of the workforce.
Emma Starbrook, Senior EX Director at WTW, emphasises the importance of engagement and communication, stating,
Engagement and communication is a critical part of enhancing the employee experience around benefits. Drawing on the right communication channels and in particular the use of digital platforms is key to sharing the right messages at the right time, so people actively engage with their benefits and feel equipped to make the right decisions for their individual situation. This helps ensure that people make the most of the benefits that their organisation is investing in.
Emma Starbrook, Senior EX Director at WTW
Flexible work arrangements have been a recurrent priority for employees over the last few years, which explains why employers are focused on addressing the challenges that come with this environment, such as poor mental health, social disconnection, and barriers to career progression. This year's survey found that two-fifths of employees (44%) have called for flexible working arrangements. In a post-pandemic world, this trend is no doubt set to continue.
More than half of professional Londoners are working in a hybrid way, and 56% say they would not accept a job that does not offer that flexibility, a survey has found from recruitment company Hays. The study found that 18% were working fully remotely. This type of work has changed the lives of some Londoners post-pandemic.
In response, Marcus Beaver, UKI Country Leader at Alight Solutions, believes that flexible working is an individual choice and preference and whether in the office or remotely; whatever they choose, workers should not be penalised. Marcus Beaver comments:
There is no one-size-fits-all formula for flexible working. Above all, it's important to keep a good balance that works for each individual. Remote work won't be for everyone, but employees will expect the option – or they will vote with their feet and leave.
Marcus Beaver, UKI Country Leader at Alight Solutions
Yet the main driver behind improving benefits strategies is the ongoing competition for talent, which is affecting three-quarters (77%) of organisations. This pressing challenge has become the top issue influencing company's benefit strategies, up from third place in 2021.
Andy Leighton, Senior Strategic Consultant at WTW, notes:
It is positive to see so many employers taking or planning action to address shortfalls in their benefit strategies, particularly focusing on the employee experience of these benefits. Yet, with finite resources, it is challenging to address the needs of all employees collectively. Employers will need to carefully map out their priorities by listening to employee needs.
Andy Leighton, Senior Strategic Consultant at WTW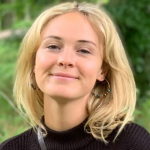 Joanne is the editor for Workplace Wellbeing Professional and has a keen interest in promoting the safety and wellbeing of the global workforce. After earning a bachelor's degree in English literature and media studies, she taught English in China and Vietnam for two years. Before joining Work Well Pro, Joanne worked as a marketing coordinator for luxury property, where her responsibilities included blog writing, photography, and video creation.