Wandercraft, a leading company in healthcare exoskeletons, announced that the US Food and Drug Administration (FDA) cleared the gait-training exoskeleton, Atalante, for stroke rehabilitation.
Since 2020, the French company has already deployed 22 copies of its Atalante exoskeleton in clinical settings, and 5 in other research settings. The year 2022 has seen major growth for the deep tech, with more than 330 patients treated and 12 exoskeletons deployed, more deployments than in Wandercraft's entire history.
Every year, more than 795,000 people in the United States have a stroke, a leading cause of serious long-term disability. CEO of Wandercraft, Matthieu Masselin, commented:
Strokes reduce mobility in more than half of stroke survivors aged 65 and older. With the input of many healthcare teams worldwide, Wandercraft has designed a next-generation self-balancing, multi-directional gait exoskeleton to enable intensive, early, and specific gait training for neurorehabilitation therapy and improve recovery in stroke patients, especially for those with significant upper extremity involvement.
Matthieu Masselin, CEO of Wandercraft
CE-marked since 2019, Atalante has been used to treat hundreds of patients with various medical conditions across multiple European rehabilitation hospitals. Its unique self-balancing feature enables patients to move in multiple directions hands-free, without an assistive device and includes a dynamic balance mode unavailable elsewhere in the market.
Alan Quasha, Chairman and CEO of Quadrant Management, commented:
Quadrant led Wandercraft's last funding round, in large part, to bring this breakthrough technology to the American market which is by far the largest in the world. Now with the FDA's 510(k) clearance, Wandercraft has the opportunity to significantly scale its business within the next 12-24 months.
Alan Quasha, Chairman and CEO of Quadrant Management
Wandercraft is now launching its commercial operations in the US with a corporate office in New York, led by Matthieu Masselin, and expects to deliver the first Atalante exoskeletons during the first quarter of 2023.
About Wandercraft
Founded in 2012, Wandercraft is a patient-focused company with the goal of providing better access to mobility and autonomy for patients with gait disorders. Wandercraft builds autonomous walking exoskeletons. Its first version, Atalante, was commercialized in 2019 and is used by rehabilitation and neurological hospitals in Europe and clinical research institutes in the USA. Atalante provides innovative care for many patients based on realistic, hands-free, multi-direction locomotion.
For more information, please visit www.wandercraft.eu.
About Quadrant Management
For over 40 years, Quadrant has invested in companies worldwide with an opportunistic investment philosophy, investing primarily in control positions of private companies.
Quadrant's portfolio includes investments in manufacturing, healthcare, logistics and infrastructure, education, insurance, financial services, neurotechnology, telecommunications, business services, and alternative energy. Quadrant has a global portfolio, with active investments in the US, South America, East, and Southeast Asia, and Europe.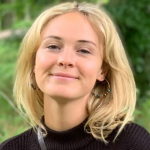 Joanne is the editor for Workplace Wellbeing Professional and has a keen interest in promoting the safety and wellbeing of the global workforce. After earning a bachelor's degree in English literature and media studies, she taught English in China and Vietnam for two years. Before joining Work Well Pro, Joanne worked as a marketing coordinator for luxury property, where her responsibilities included blog writing, photography, and video creation.