Nine out of ten (92%) employers are concerned about how the cost of living crisis is impacting their employees[1]. But businesses themselves are also impacted by rising energy and other costs, so how can they get the most out of their benefits package to help with this?
It could be said that we are living through unprecedented times but those who lived through the "Winter of Discontent" followed by interest rates peaking at 17 percent in the early 1980s, and the subsequent recession might beg to differ. Nevertheless, people and businesses are hurting financially now so it makes sense for employers to squeeze every last drop of value out of the benefits package. Here's how workplace wellbeing professionals can help them to do this, in five steps.
Audit what's in place
For most businesses, the benefits package they offer has evolved over time and during periods of relative prosperity. The component parts may have been put in place at different times by different stakeholders for different reasons and, inevitably, there will be overlaps and gaps in provision.
It always pays for employers to take a step back and have a good look with guidance from specialist advisers. Questions to ask include what's in place and, for each component part, how much does it cost, why was it purchased, does it do what the business wanted it to do, do employees use and value it?
There are a surprising number of touch points, particularly when it comes to health and wellness provision, including group risk protection (employer-sponsored life assurance, income protection and critical illness benefits), private medical insurance (PMI), occupational health, employer's liability and personal accident insurance. It's worth checking out where products might overlap (and don't need to be paid for twice) or for any gaps that need to be filled. It's also worth making sure that the business isn't paying separately for a service that it could get for nothing under an existing group risk or PMI policy/policies (such as an Employee Assistance Programme or vocational rehabilitation), which brings us to the second step.
Understand what else comes along with the purchase
In addition to what the benefit under consideration says on the tin (e.g. "if your employee dies, we pay out"), check out what else is included.
For example, under a group risk policy there are many other support services that are available for employers to use to help their employees, such as HR support, Employee Assistance Programmes (EAPs), case management, vocational rehabilitation, second medical opinion services, nurse-led support, fast-track access to physiotherapy, CBT and other talking therapies, online GP services, health apps and so on.
But GRiD's latest member research[2] highlights that only 12% strongly agree that employers know about the specific support for mental health embedded within group risk benefits, such as counselling for financial stress, and building resilience, etc.
So after identifying any included services, think about how they can help employees struggling with the current cost of living crisis (again, our research found that only 5 percent strongly agree that employers know about the specific support for financial health embedded within group risk benefits).
For example, as well as providing counselling for those whose finances have impacted or strained their mental health, EAP providers have posted extra content like webinars, guides and financial management tools. They will also help with practicalities like helping people find extra financial support through the state benefits system.
There may even be access to discount vouchers, financial education and wellbeing tools, debt consolidation or a pay advance scheme, all of which will be particularly pertinent at this time.
Moving on to step 3…
Embed it all
 Taking time to embed benefits and support services into corporate culture, procedures, trigger points, protocols and communications is well worth the effort. As an example, it may be that letting the insurer's vocational rehabilitation service, included within a group income protection policy, lead on managing an employee's absence, can significantly reduce overall absence costs by achieving a speedy and sustainable return to work (often achieved by interventions paid for by the insurer).
By ensuring line managers know who to contact, for what, and at what stage, also ensures that help and support are delivered quickly and to the greatest effect.
Insurers and specialist advisers can help with this so why not take advantage of their collective expertise.
Look at how this can save a business money elsewhere 
If we look back at the financial crisis of 2008, few employers even had mental or financial health on their radar, but now most understand entirely the correlation between the two and the additional stress the current cost of living crisis is imposing on their workforce. Back then employers wouldn't have thought of making extra financial payments to help out either but many are doing so now or helping out in other ways such as providing free meals for workers on site.
Following the process to this point will more than likely release pockets of money that an employer can use to provide other financial support for employees, an updated benefits package or to take some financial pressure off the business.
Finally…
Communicate, communicate, communicate!
Once a business has a firmer grip on its benefits package and how to utilise it effectively, its vital that this is also communicated to line managers and employees. After all – time, effort and money go into developing the package but employees won't use it if they don't know about it. Little and often is usually most effective – maybe along the lines of " And don't forget, you have this in place to help you through these tough times." Or "Why not have a look at these handy tips." Reminding employers what they have on a regular basis too can prompt them to remind their workforce. Advisers may also have experience of supporting the communicating of these benefits with other clients, so why not take advantage of their experience?
By demonstrating genuine concern, providing practical help and signposting employees to that help, employers have a great opportunity to engage with their staff, so that those who may not have fully understood or used their employee benefits before can take full advantage of the help and support available to them on a daily basis. That way, employers too derive maximum value from their spend.
Research
[1] The research was undertaken online on 27 October 2022 amongst 43 members of GRiD, comprising leading figures from insurers, reinsurers, intermediaries and those operating in (or with other interests in) the UK group risk market. As each individual member supports numerous employers, they are able to glean unique insights into issues and trends affecting workplaces across the UK.
[2] https://grouprisk.org.uk/2022/11/17/nine-in-ten-employers-concerned-about-how-the-cost-of-living-crisis-is-impacting-their-employees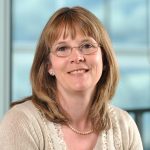 Katharine Moxham is spokesperson for the group risk industry body, Group Risk Development (GRiD). Katharine works to generate a wider awareness and understanding of group risk products (employer-sponsored life assurance, income protection and critical illness) and their advantages for employers and employees. Katharine regularly contributes to industry and business publications and debate.